Thank you to everyone that came out for our Bowie Skate night last week.  It was another fun filled night of skating.  LA Weekly was here and put up a great pictorial online.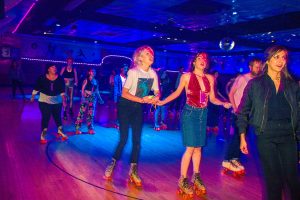 Our next big event will be our 6th Annual Harry Potter Skate Night on Saturday April 8 from 8-11pm.  This event is for all ages, Witches and Wizards and even Muggles are welcome to join in the fun!  There is no pre-sale on this event, but LADA does fun activities with everyone in line.  We do sell out to capacity every year so we welcome you to get in line starting at 6:30pm.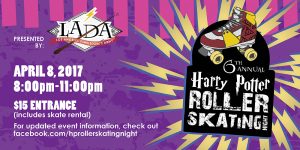 After that will be our Annual Prince Tribute Skate on Thursday, April 20.  Pre-Sale tickets will go on sale Monday, March 20 at 9am in the box office.  Last year's event sold out in just over an hour!  Be sure to get in line early to get your tickets!